UKY #BLACKLIVESMATTER
WIKIPEDIA EDIT-A-THON
JOIN US!

As part of our celebrations of Black History Month, UK Libraries and the Center for the Enhancement of Teaching & Learning hosted a Black Lives Matter Wikipedia Edit-a-Thon on Thursday, Feb. 25th, 2021 – 3:00-7:00 pm
WHY WIKIPEDIA?
Wikipedia is the largest and most widely consulted encyclopedia in the world, but it has a well-documented diversity problem. In some measures, as many as 91% of Wikipedia editors identify as white. The lack of diversity leads to bias and underrepresentation.

WHAT IS AN EDIT-A-THON?
A Wikipedia "Edit-a-Thon" is an exciting event that aims to change the bias and underrepresentation in Wikipedia! Edit-a-thons can happen online or in person, and they bring people together — expert Wikipedia editors as well as brand new Wiki users.
HOW DO I GET INVOLVED?
We're glad you asked! The event may be over for this year, but that doesn't mean that you can't continue to participate by improving Wikipedia at any time throughout the year. For instructions on ways you can edit, check out our Start Editing page.

MEET OUR TEAM
They are the people working to provide you the best Wikipedia Edit-a-Thon experience.
Jill Abney,
Assistant Director, Presentation U, CELT
Colleen Barrett,
Rare Books Librarian, Libraries
Kate Collins,
Faculty Instructional Associate, CELT
Trey Conatser,
Associate Director, CELT
Karyn Hinkle,
Visual & Performing Arts Librarian, Libraries
Jennifer Hootman, Digital Humanities Librarian, Libraries
Kathryn Lybarger,
Head of Cataloging & Metadata, Libraries
Jen Martin,
Marketing & Communications, Libraries
Jannell McConnell Parsons,
PhD Candidate & Graduate Instructor, English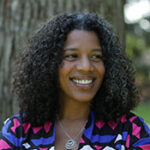 Shauna Morgan, Director, Equity & Inclusion Initiatives, CELT
Ashley Sorrell, Senior Faculty Instructional Consultant, CELT
Adrian Williams, Cataloging & Metadata Librarian, Libraries
Sponsors
---
UK Libraries &
UK Center for the Enhancement
of Learning and Teaching
---
Lexington and the University of Kentucky are located on settled, indigenous land. The place where we live and work belonged to the Shawnee, Cherokee, and Osage people, was violently colonized by white European Americans, and could not have been built without the violently enslaved labor and expertise of African Americans who were brought to the area against their will through chattel slavery.
The UKY #BlackLivesMatter Wikipedia Edit-a-Thon recognizes the injustices that Native peoples and Black people have endured and notes that these types of acknowledgements do not exist in a past-tense or historical context: colonialism and white supremacy are current, ongoing phenomena that those who have benefited from them must work to redress.
---